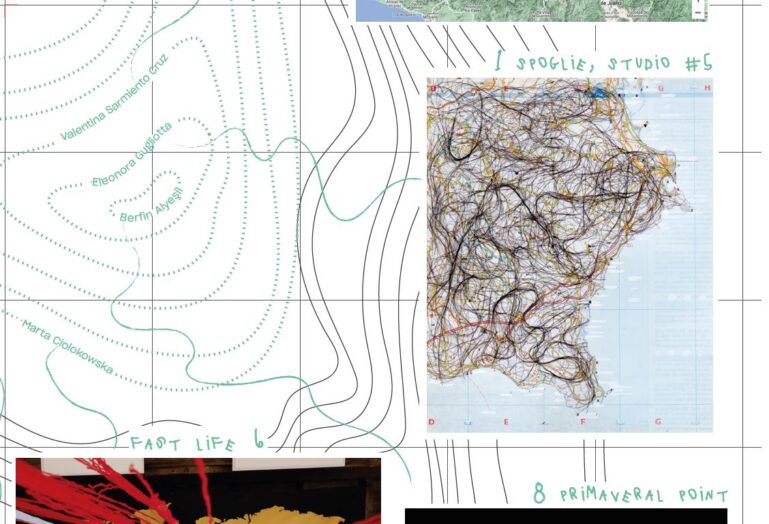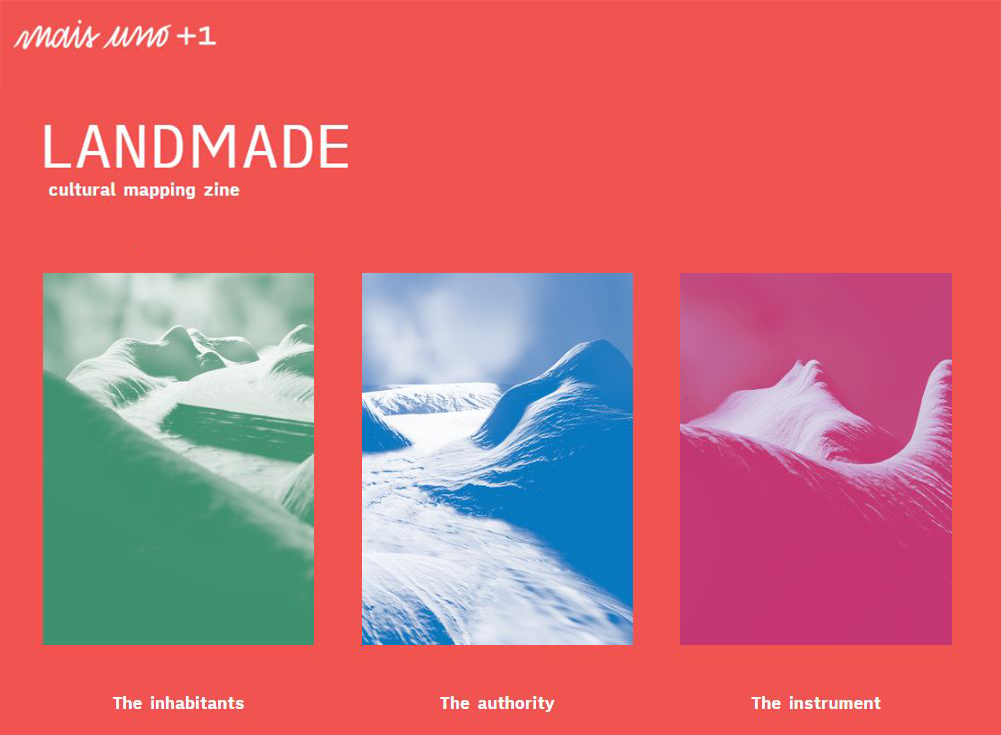 Dalla pagina internet di
mais uno +1
si legge l'intenzione di questa prima loro pubblicazione:
"This zine is the first of many zines that use different media to research a certain topic. For this first one, we decided to go with the theme of the map and the act of mapping. There are two main reasons for this. First of all, as a collective, we are interested in setting up projects in and with neighbourhoods. Projects that work with people and places beyond regular art circuits. Our projects called "Stories lived and to be lived" and "Memory Map" were examples of our mission to engage with locals and create bridges between artists, institutions and inhabitants. Certain communities and neighbourhoods are often neglected, but with care, life can become visible on the map.
The second reason is our nomadic existence. Through a lack of a fixed project space or office, we have been exploring the city with each new project. This has been a very interesting process but also comes with challenges regarding visibility. To have a space is to exist, so it seems. In this way, this zine is a homage to the nomadic journey of the past year. We will therefore start with three other nomadic organisations in Lisbon. 
Afterwards, we will research the map as a concept and social construct on three levels: the inhabitants, the authority, and the map as the instrument. We do this through a selection of artworks made by artists based all around the world. In this way, the zine becomes a portable collection of thoughts and activities, a portable hub. Maybe we can help to start your journey by thinking about maps, navigation, and nomadism."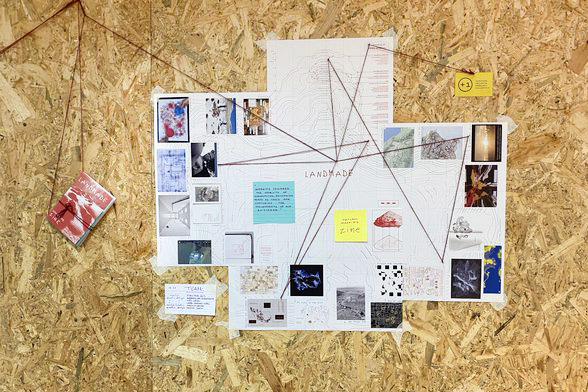 Nella sezione THE INHABITANTS, micro and macro
(visibile on line)
è presente il mio lavoro "Spoglie, studio #5", appartenente alla serie "
Spoglie, Studi
" e viene così introdotto:
"What a map represents is almost always fixed, sturdy and unlikely to move in the following decades. It is static and seems to be neutral or even indifferent to movement. On the other hand it is the most important instrument to make movement happen.
"How many times did you bump into a stranger while figuring out which way to go, looking at your screen and following the pivoting of the map? How many times did you approach someone to ask the way when getting lost. Did you ever think: "If I look like I know where I'm going, everything will be fine"? All these small human encounters come from maps and movements. Ligia Fernandes wrote about them from the perspective of love. When you zoom out, you bump into the work Spoglie, Studio #5. Which is an attempt to add this second layer of movement. Microscale becomes bigger when it gets tangled, as if the inhabitants were strands of hair, forming knots, forming networks."
(Leggi di più)